!-onMouseover Link CSS Script-© Dynamic Drive (www.dynamicdrive.com). For full source code, installation instructions, 100's more DHTML scripts, and Terms Of Use, visit dynamicdrive.com-->
Here is a page of Clip Art that other visitors have sent in, we created, or was found on shareware webpages.
If you have a fun Jeep gif or jpeg and would like to see it posted here, please send it to me or send me a link to your webpage with it.
If you are the owner of copyrighted material posted here, please let me know if we can continue to show your work.
Please Provide a Link Back To Brian's Military Jeeps of WWII website.
FREE CLIP ART
* If you use one or more of these free clip art items, all I ask in return is that you credit this website and provide a link to my website on the page you used the clip art on.





.
-O||||||O-
''''''''''''''
.
\|||||/
( o o )
-------------oooO---(_)---Oooo-------------

.oooO
( ) Oooo.
--------------------\ (----( )-----------------
\_) ) /
(_/

Large Collection of Army and Marine Vehicle Clip-Art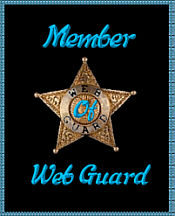 BACK TO FUN PAGE at




Pictures on this page are free for the taking.
Please don't pirate any other pictures. Ask my permission.
Copyright © 1998-2012 Brian French. All Rights Reserved